There are two basic types of snow blower: single stage and two stage. The differences are described below:
Single Stage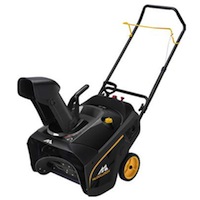 Ideal for smaller areas, single stage snowblowers have a rotating auger that picks snow up off the pavement and ejects it out a directable chute in one operation. These machines clean right down to the pavement, and so shouldn't be used on gravel. The durable plastic or rubber auger is flexible enough to cope with obstructions without compromising efficiency. Available in electric or petrol options to suit any situation. Petrol models are available with electric start for ultimate convenience.
Two Stage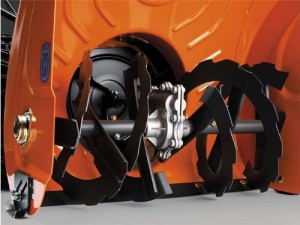 Two stage snow blowers throw the snow twice. First a metal auger scoops up the snow and ice. Then a high-speed impeller throws it out through the discharge chute. The auger on two-stage snow blowers doesn't touch the ground, so they can be used on gravel and concrete. Plus, they feature taller buckets capable of dealing with snow drifts.